I met Michael on Twitter ages ago, and we exchanged chapters for beta reading. We stayed in touch (I love the writing community!), and I was thrilled when he asked me to redesign his two previous published book covers.
The first book that I redesigned was YOU BRING THE COFFEE, I'LL SAVE THE WORLD. It's an adventure thriller.
The biggest design aspect regarding book covers is to clearly associate your book with its genre so that your audience doesn't have to look far to find out that you've created something that they like to read.
After consulting with Michael and discovering the plot of his book, I did a jungle-themed thriller design cover.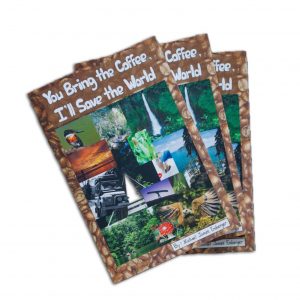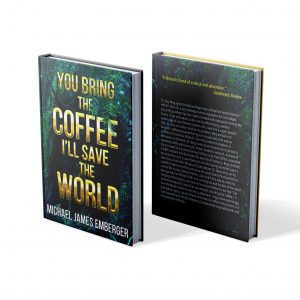 Try not seeing that title in an Amazon thumbnail!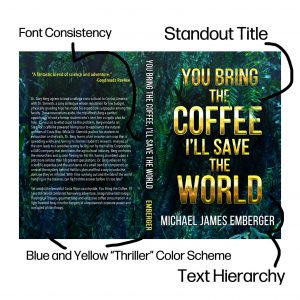 The second cover that I designed is titled FROST HEAVES AND FALSEHOODS. Michael used the online Amazon template to create his initial cover. While it had tonal elements of his novel, it was also not a clear fit for the thriller adventure genre. I designed his book cover to showcase his main character, and the snowstorm that helps drive the plot.
This cover, too, showcases thriller adventure design: the typography, the imagery, the colors, and the overall design.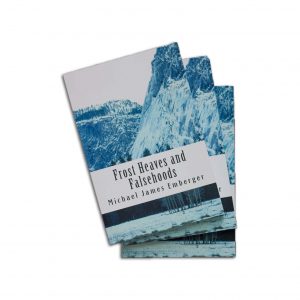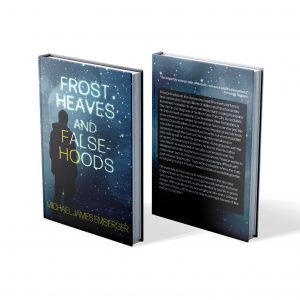 I just got my copies of Michael's books, and I'm looking forward to diving into them when I'm finished with my current book.
Keep your eye out for my book reviews!
Get FROST HEAVES AND FALSEHOODS HERE and YOU BRING THE COFFEE, I'LL SAVE THE WORLD HERE.